Welcome to Greater Opportunities
Serving persons with developmental disabilities.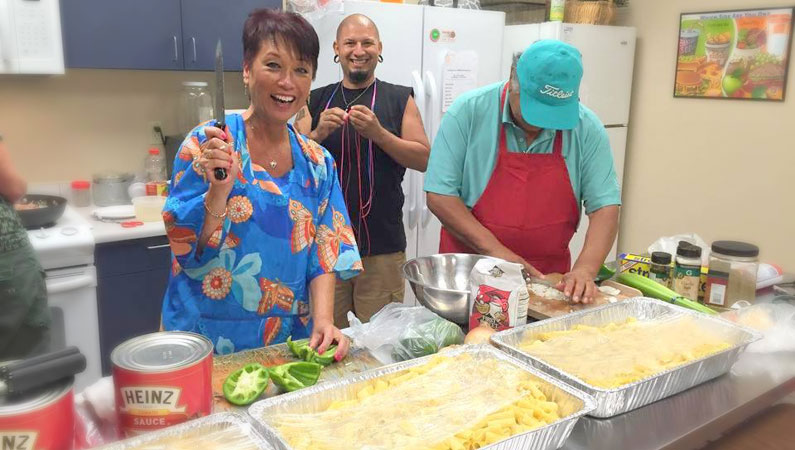 SAVE THE DATE
Spaghetti Feed Fundraiser
Friday, September 29, 2017
6 p.m. – 9 p.m.
687 N. King Rd, San Jose, CA 95133
Greater Opportunities provides adults living with developmental disabilities the opportunity to live their lives with dignity as independently as possible. We provide care-giving, education, and life skills in our Day Program, Supported Living Services, and Independent Living Services. The people we serve are often living at or below the poverty level and Greater Opportunities provides a quality of care and compassion that would not be available otherwise.
We invite you to make a donation to Greater Opportunities. Your transaction is secure and appreciated.
Akhom Kham
Akhom enjoys that every day working for Greater Opportunities brings new life lessons, "There are always different challenges, new things to do everyday, new things to learn; we learn from each other. It's not just me teaching our clients, often they teach me, too. It's a fun place to work."
Yesinia
Margie says SLS is a great program because of the independent living skills she's learned, and she's grateful everyday because Yesinia is there for her and her daughter.
Leo
"Everyone should come to Cortez; they will love it. You'll learn how to cook, you'll learn about safety, and how to keep your apartment clean. You will have someone to talk to, to comfort you, and if you're sad there's always someone there."
Jinki
"Jinki is always laughing joyfully. He's multi-talented, too. He knows how to hip-hop dance moves, and can say "thank-you" in five different languages."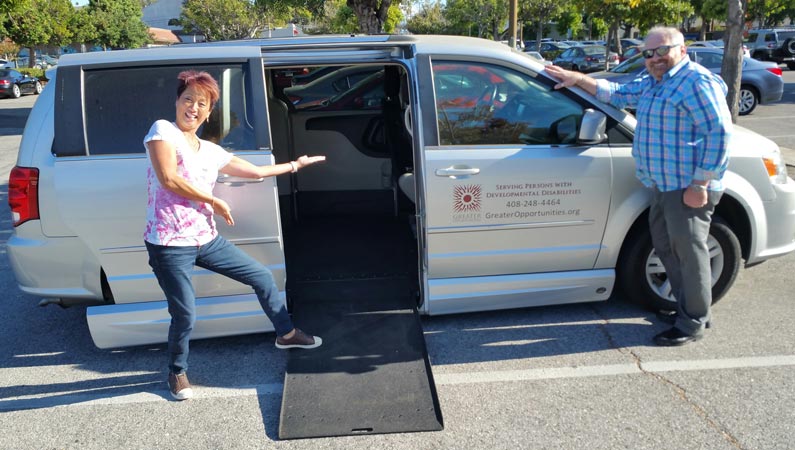 Happy Ending: A Nice New (Used) Van Replaces Our Stolen Van
Thanks to many generous donors, and a settlement check from the insurance company, we were able to raise $28,000 to replace our stolen 2006 Dodge Caravan with a very nice 2011 Dodge Grand Caravan.
We want to give a shout-out to the supporters who responded to our appeal, and most especially: Ken Beck, Tom Beck, Phil Bullock, Tom Servino, Zaven Khachadourian, Gayle Etienne, and Lorraine and Pete Strassman. Thank you so much!
For more information on the happy ending to our stolen van saga, click here.
Services
Our services are highly tailored to the individual and are provided in a warm, supportive, family-like atmosphere.
Jobs and Volunteer
Are you interested in helping your community? Check out our Job and Volunteer Opportunities to see how you can get involved.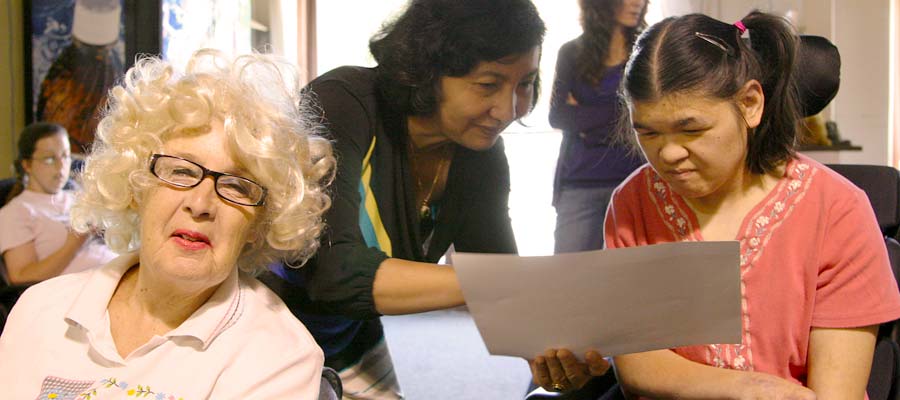 Our tailored, unique programs include:
The dedicated Greater Opportunities staff and volunteers have served thousands of people in the Bay Area. We look forward to continuing this work in the years ahead.
Help Greater Opportunities participants reach their potential!