Filomena, Stephanie, and Philip
It was an open, inviting atmosphere, and she saw how well the clients were treated, how kind and knowledgeable the staff was, and immediately knew this was the organization she wanted to work for.
Anthony Rowe
"What sets Greater Opportunities apart from other places I've seen is the genuine care that the staff and personnel have for our clients, and vice versa. I've never seen anything like it. I've been places where the staff obviously cared about their clients, but the extent to which it is exhibited here blows me away."
Aunna
"We try to have a lot of fun when we can, and everyone's really supportive. Greater Opportunities is unlike any other place I've worked. I've never laughed so much at a job!"
Renee
Renee is a smart woman with an effortless sense of humor that makes her easy to talk to. She is a hard worker, and is tirelessly dedicated to her job as the Coordinator of the Day Services Program.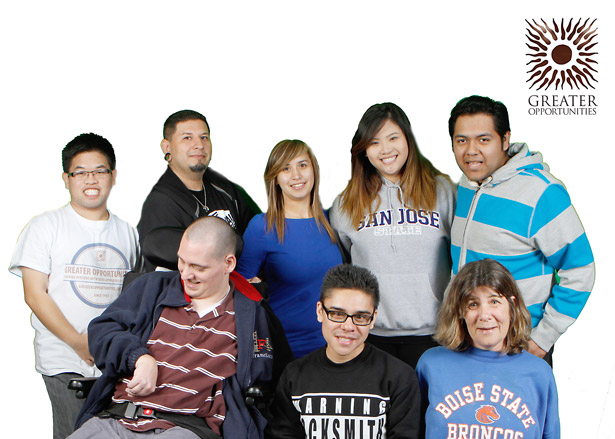 Syryeem
Syryeem has a patient and compassionate way of working with people, and understands the complexities of working with people with developmental disabilities, "You have to spend time with everyone to figure out the best way to interact with each person. In the two weeks I've been here, one of the big things I've learned is that sometimes you just need to wait for someone to open up to you on their own time. I've learned you just have to be really friendly, which is easy for me."
Contact Us
900 Lafayette St., Suite 700
Santa Clara, CA 95050
Phone: (408) 248-4464
Fax: (408) 248-1221