Alysun
Alysun has a rich and varied life, and Greater Opportunities gives her the support she needs to meet her goals and maintain her independence.
Bob and Theresa
Theresa reiterates her love for her job, and that she's deeply invested in what she does, "People with disabilities deserve to live like everyone else. They should have everything they need, and have the freedom and skills to achieve their goals, and that's where Greater Opportunities comes in."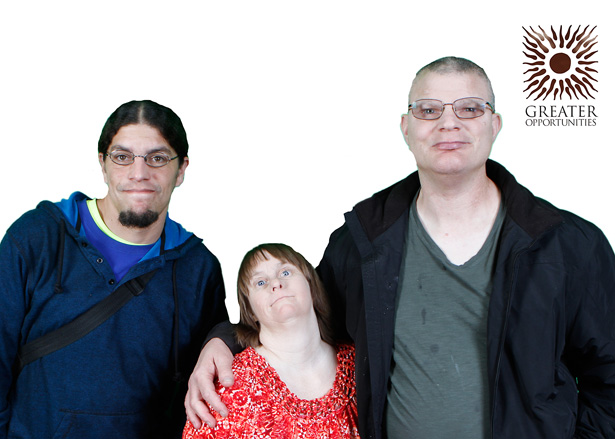 Brandon and Barbara
"I want to see everyone do well and succeed at whatever they want to do." An attentive teacher, Brandon works closely with each person to discover their passions and helps them develop their talents.
Carolyn and Iris
Iris has been working at Greater Opportunities with Supported Living Services for only a year, but already feels that she's found her calling as a caregiver for people with developmental disabilities.
Eduardo and Janice
Both Janice and Eduardo say the staff at Greater Opportunities all work harmoniously to achieve the common goal of creating better lives for people with developmental disabilities. "Greater Opportunities is a beautiful group of people, and I'm able to live a beautiful life because of them."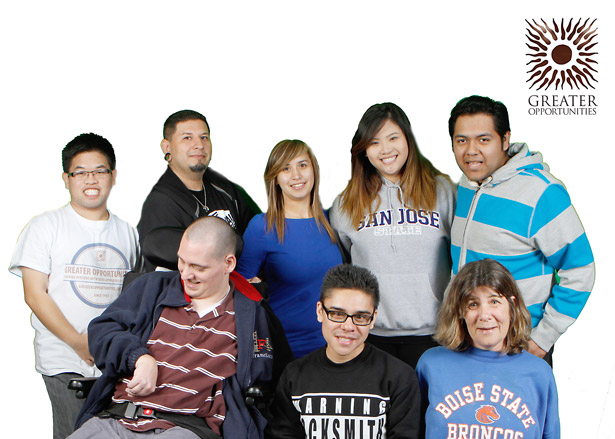 Eric and Ezekiel
Eric says he loves meeting new people and has become friends with many staff members and other participants at the Day Program, "I've bonded with all the staff members at the Day Program. I just like hanging out with everyone, and have made so many good friends. I'm happy that I have people to hangout with on the weekends!"
Jinki
"Jinki is always laughing joyfully. He's multi-talented, too. He knows how to hip-hop dance moves, and can say "thank-you" in five different languages."
Leo
"Everyone should come to Cortez; they will love it. You'll learn how to cook, you'll learn about safety, and how to keep your apartment clean. You will have someone to talk to, to comfort you, and if you're sad there's always someone there."
Margie and Yesinia-Short
Margie says SLS is a great program because of the independent living skills she's learned, and she's grateful everyday because Yesinia is there for her and her daughter.
Debbie and Filomena
Debbie is a star athlete. She's proud of her ambition, and says that Greater Opportunities' Supported Living Services makes it possible for her to achieve her goals.
Contact Us
900 Lafayette St., Suite 700
Santa Clara, CA 95050
Phone: (408) 248-4464
Fax: (408) 248-1221