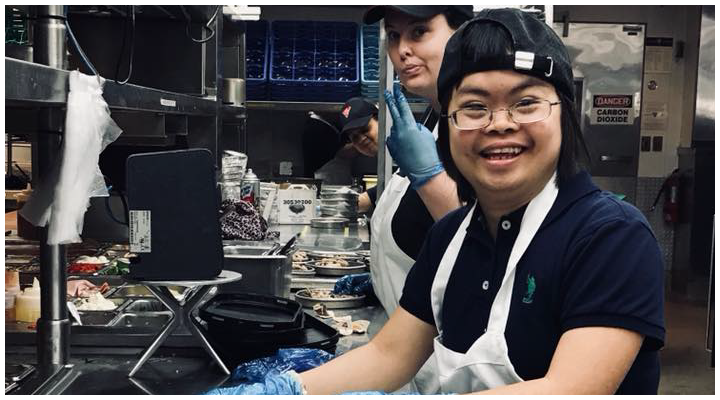 What is a paid internship program (PIP)?
The paid internship program is an opportunity for employers to provide vocational training and experience to an individual at no cost. Each position is matched with an individual based on their strengths, interests and goals. Employers may be reimbursed up to $10,400 per year towards the employment of an individual with a developmental disability.
The Purpose
To give employers access to a pool of motivated individuals who bring fresh thinking, innovation and diversity to their workplaces. To give individuals with developmental disabilities the opportunity to participate in career exploration while gaining new vocational and social skills.
Requirements
Internship or apprenticeship must be a real position in the community in an integrated setting and not any other special environment. Full or part time internship should result in the intern getting hired or developing skills that will lead to future employment
Total amount reimbursed to employer can be up to $10,400 in a year.
Earnings must be at least minimum wage and similar to what others are earning doing the same job and have the same opportunities for advancement as others in the same position.
Frequently Asked Questions:
Q: What is the length of the internship?
A: There is no set length of time or number of hours to be completed during the internship. There is only a maximum allowable cost of $10,400 per year, per intern.
Q: Am I required to hire the intern after the internship is over?
A: No, however if your intern has done a good job and you have an open position, we strongly encourage you to hire them as a permanent employee. Please refer to "Benefits of Hiring an Individual with Developmental Disability" to see how it helps your bottom line.
Q: Who is responsible for paying the intern?
A: There are options. Either the employer or Greater Opportunities or a Financial Management Service (FMS) provider. If the employer is the payer of record, they will be reimbursed by the supporting vendor.
Q: What costs are associated with hiring a paid intern? What costs are covered?
A: If the employer is paying the intern all costs are reimbursed by Greater Opportunities up to $10,400 per year. Costs covered include: wages, payroll costs, insurance and liability. If Greater Opportunities is paying the intern, all costs are covered up to $10,400 per year.
Q: What is the process and what documentation is needed from the employer?
A: The employer must keep accurate records of time sheets, wages and associated expenses. Employers will submit an invoice and be reimbursed by Greater Opportunities or the FMS.
Q: Who is responsible for the supervision of the intern?
A: The employer can provide overall supervision of the intern as you would all other employees. The employer may also choose to have Greater Opportunities provide additional individualized job coaching to the intern as needed- with a focus on reducing that support over time as the intern gains skills and confidence.
Q: Who can I contact to get started?
Greater Opportunities Day Program
(408) 272-3629
Program Coordinator 
Mina Karim
[email protected]
Assistant Coordinator 
Akhom Kham
[email protected]
Benefits of Hiring an Individual with a Developmental Disability
Work Opportunity Tax Credit allows employers to earn up to a 40% tax credit of employee's first year of wages after they are hired permanently.
Programs are in place to match employer needs with employee job skills
Additional support and training is maintained by Greater Opportunities during and after the internship
Promotes a positive and collaborative corporate image and workplace diversity
No-cost consultation and technical assistance is available to help employers hire people with developmental disabilities.
Greater Opportunities is a private, non-profit 501(c)3 organization founded in 1983 by parents of individuals with developmental disabilities. Today 71 full-time staff offer support to over 125 adults so they can develop the skills necessary to live independently
Our individualized programs include Independent Living, Semi-Independent Living, Supported Living, and Day Program.
Our mission is to empower people to achieve greater self-sufficiency and lead richer lives. Our goal is to support people in meaningful employment.
900 Lafayette St., Suite 700 Santa Clara, CA 95050
Phone: (408) 248-4464
Fax: (408) 248-1221