Not so long ago, people with developmental disabilities were largely confined to state institutions. They were isolated from society, subjected to secret abuse and neglect, and didn't live very long. They were considered disposable: Tens of thousands of former residents are buried anonymously in unmarked graves that surround the State Developmental Centers.
In 1991, Maura Riordan, former Executive Director at Greater Opportunities, joined an 11 member citizen task force to investigate abuse at Agnews Developmental Center after a patient, Joseph Bacaylan, was beaten and stabbed to death by a psychiatric technician. Their findings led to further investigations by the State and by the U.S. Department of Justice. According to the San Jose Mercury News, "At Agnews, Bacaylan's slaying led to the discovery of other suspicious deaths, mutilated penises and numerous broken bones…." Under continuing pressure from Federal regulators, Agnews Developmental Center – which was so large that it had its own railway station – finally closed its doors in 2011.
Sonoma Developmental Center will finally close in 2018 (pictured above).
Much has changed for the better for people with developmental disabilities in California thanks to passage of the Lanterman Act in 1977 – state legislation that created a right to independent living with dignity and community-based care. This law and other civil rights legislation mandated equal treatment and equal access, infusing into our culture a profound appreciation of every individual's worth. However, it is important to note that while the Lanterman Act guarantees human rights, it does not guarantee funding. Thus, legislative advocacy and generous private philanthropy are required to fulfill the promise of the Lanterman Act.
Today, thanks to community-based support services provided by Greater Opportunities and other organizations, the life expectancy of individuals with developmental disabilities nearly approaches the life expectancy of the general population. The increase in average lifespans has been dramatic. For example, in 1920 persons with Down Syndrome were typically institutionalized and had a life expectancy of only 10 years. But now that they live actively in the community, their life expectancy has reached 56 years – a five-fold increase!
Greater Opportunities provides services throughout adulthood. Individuals are supported by staff to live in their own homes and participate in community-integrated activities, with training and direct services tailored to their needs and goals. We've been supporting some individuals to live independently in the community for more than 30 years!
Community-based service delivery is not only compassionate, healthy and ethical, it's also very cost-effective. Individualized support provided by Greater Opportunities costs one-quarter the per capita amount of institutional care at State Developmental Centers. And, the quality of life is dramatically better for persons living independently in the community.
Recently, we celebrated birthdays for several of our oldest, young-at-heart seniors. Charitable support will help ensure that more people like Isabel, Barbara and June have opportunity for a long, healthy, happy and active life filled with dignity and independence.
Our Independent Living, Supported Living, and Day Program services for people like Isabel, Barbara and June are funded by State fees and by charitable contributions. Donations to Greater Opportunities are essential as State fee-for-service rates have remained frozen for nearly two decades. To make it work at Greater Opportunities, we run a very lean, cost-effective operation: Only 11% of our budget goes to administration and fundraising – fully 89% of our budget supports direct services.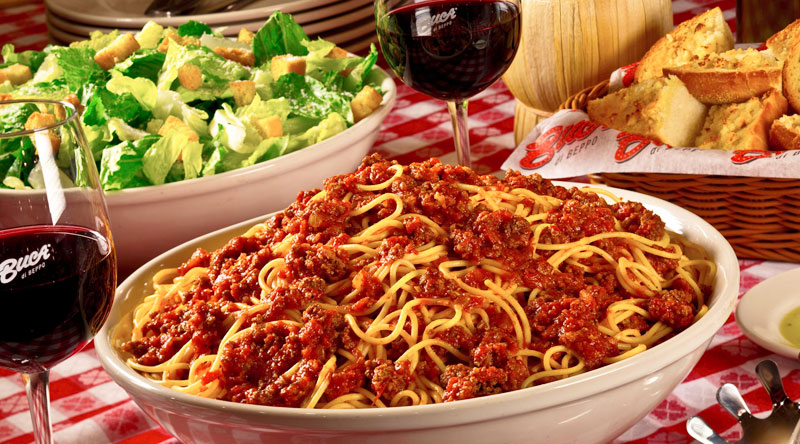 Mangia Mangia! Annual Italian Pasta Dinner Fundraiser
Friday, September 29, 2017
Philanthropic support for our general operating costs is always helpful and welcome. Please donate now. Interested donors are also invited to buy tickets and event sponsorships for our upcoming Annual Italian Dinner fundraiser to support our growing job development and placement initiative at the Day Program. On behalf of Isabel, Barbara, June – and all our participants: We appreciate your generosity. As they say in Italy – Grazie!